Movement can improve your mental resilience and emotional strength. Finding a movement activity that you enjoy can be a small act of investment in yourself. A beautiful thing to do, especially if you're struggling in or recently out of an abusive relationship.
In this episode, Lisa chats with Jen from Sparta Chicks about how to incorporate more movement into your life, whether you're still in an abusive relationship or finding ways to rebuild your life afterwards.
Listen via iTunes or stream below.
If you or anyone you know is experiencing domestic violence, please call 1800 RESPECT. If it's an emergency, please call the emergency services in your region (000 for Australia).
Your host
Lisa McAdams
I decided to start Hope beyond abuse because I have been there and I know how daunting it can be to realise and accept that you are living in an abusive relationship.
I hope that by reading my blogs and listening to the podcasts you will gain insight to what is happening to you and feel less alone. If you know somebody whom you suspect is being abused, I hope you can gain an understanding of how best to help them.
Music: "Easy Lemon (60 second)" Kevin MacLeod Licensed under Creative Commons: By Attribution 3.0
About Lisa:
Lisa is a survivor of domestic violence who shares her story openly; along with knowledge and understanding of abuse and her experience from her time in corporate to help companies develop an organisational culture of empathy and understanding.
She helps by bringing insights on this complex and emotional subject, ensuring managers understand the issue, the signs and how to communicate with those impacted by domestic violence.
Lisa is passionate about educating workplaces so they can ensure women in abusive relationships remain in the workplace. Because employment improves outcomes and can ultimately save lives.
Are you safe form Technical abuse? Click here to receive an excerpt of the book.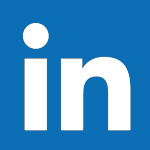 Latest posts by Lisa McAdams (see all)