In episode 6 of Hope beyond abuse, Lisa interviews Kellie, founder of Kherista's Smile – an organisation working with schools to teach kids about what makes a healthy relationship.
Kellie's mission is to change the lives of kids experiencing domestic violence and to break the cycle. In this episode Kellie and Lisa talk about Kellie's story, the meaning behind the name Kherista's Smile, and how toxic and long lasting verbal abuse is.
Like Kherista's Smile on Facebook
If you or anyone you know is experiencing domestic violence, please call 1800 RESPECT. If it's an emergency, please call the emergency services in your region (000 for Australia).
Music: "Easy Lemon (60 second)" Kevin MacLeod Licensed under Creative Commons: By Attribution 3.0
About Lisa:
Lisa is a survivor of domestic violence who shares her story openly; along with knowledge and understanding of abuse and her experience from her time in corporate to help companies develop an organisational culture of empathy and understanding.
She helps by bringing insights on this complex and emotional subject, ensuring managers understand the issue, the signs and how to communicate with those impacted by domestic violence.
Lisa is passionate about educating workplaces so they can ensure women in abusive relationships remain in the workplace. Because employment improves outcomes and can ultimately save lives.
Are you safe form Technical abuse? Click here to receive an excerpt of the book.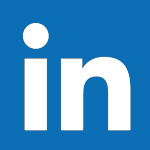 Latest posts by Lisa McAdams (see all)