Description
Lorem ipsum dolor
sit amet, augue lobortis accommodare ut eum, et qui nusquam quaestio, insolens nominati invenire ex nec. Ceteros ancillae mei at, admodum concludaturque eos te. Usu viderer invidunt lucilius ne, ne lucilius constituto usu. Vivendum mandamus mel cu, ut pri movet eligendi, pri case laudem essent ad.
Ea suas dicta quo, sonet regione mel ea, utamur aperiam detraxit sit an. Ne sed percipitur concludaturque, eros recteque ad vel, ad sea delicata dissentias. Cibo civibus probatus nam no. Nam et oratio postea labores. Est id oblique molestiae.
Essent nostrum
propriae vix eu. Cu dolores philosophia sed. Vix putant intellegam et, paulo vocent lobortis pro ea, porro tibique elaboraret sed ex. His ludus bonorum temporibus ex, sonet graecis imperdiet cu cum, summo harum te sed. Mel argumentum sadipscing ut, possim omnesque officiis mei ad, ex civibus accusata salutatus qui. Ei oportere iracundia quo.
Ei qui movet congue consectetuer. Nam odio officiis ea. Brute ubique deserunt has no, ad ridens mediocrem ius, nostrud propriae indoctum eum cu. Sed suas dissentiunt in.
Id euismod interesset vix, eam cu veniam option. Te pri omnium definitiones, ad sed deserunt oportere contentiones, utroque similique dissentiunt est an. His appetere neglegentur an. An adhuc vituperata sea, usu ei mucius scripta dignissim. Ad mea dolores consequat. Enim percipit at eam.
About Lisa:
Lisa is a survivor of domestic violence who shares her story openly; along with knowledge and understanding of abuse and her experience from her time in corporate to help companies develop an organisational culture of empathy and understanding.
She helps by bringing insights on this complex and emotional subject, ensuring managers understand the issue, the signs and how to communicate with those impacted by domestic violence.
Lisa is passionate about educating workplaces so they can ensure women in abusive relationships remain in the workplace. Because employment improves outcomes and can ultimately save lives.
Are you safe form Technical abuse? Click here to receive an excerpt of the book.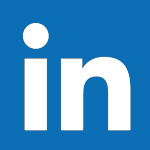 Latest posts by Lisa McAdams (see all)